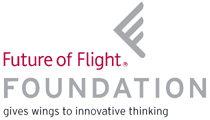 Volunteer with Us
Volunteering at the Future of Flight Foundation offers you the chance to experience a wide range of responsibilities. It's a great opportunity to grow your skills and have fun.
We're recruiting volunteers for various activities; please visit our Volunteer Match page by Clicking Here!
Fundraising – Assist with fundraising events, donor acknowledgements, data entry, grant research, and grant writing
Communications – Prepare donor newsletters
Photography – Attend events and education programs and take photographs for the Future of Flight Foundation materials
Events – Arrange placement of tables, chairs, linens, and sound
Visitor Services – Provide information on our exhibits, the Boeing Tour, and points of interest in the region.
Gallery Guide – As a gallery guide you will serve as a navigator for all exhibits on the gallery floor at the Future of Flight. The goal of the gallery guide is to enhance the visitor experience of providing readily accessible on the Future of Flight key exhibits, i.e. engines, other components to make the visitor's tour interesting and informative. Click the Gallery Guide Program Sheet below for more information.[45 KB] Gallery Guide Program Sept 22, 2011[45 KB] Boeing Volunteer Opportunities April 2, 2014
Volunteers should be skilled in the following: computer software (including fundraising programs), data entry, ability to stand for long periods of time and to lift at least 30 pounds.
Time commitments vary from two to four hours per week, or are scheduled on an "as needed" basis.
If you are interested in volunteering for the Future of Flight Foundation, we would love to hear from you. Contact our Volunteer Coordinator.
Partner Highlight