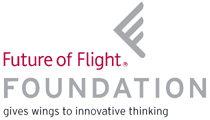 News & Events
Design Charrette
May 4th – May 7th 2014
You are invited to participate in our Design Charrette. As Future of Flight celebrates its 9th year, in order to stay relevant and serve our community, your presence is requested. We recognize the need for renewal of our visitor experience and seek your input.
The Design Charrette will be held at Future of Flight 8415 Paine Field Blvd., Mukilteo, WA 98275. Parking is provided.

Time: Drop by during the 4 days and times listed below – we suggest allowing 1 to 3 hours; Sunday, May 4th to Wednesday, May 7th 2014, 8:30 a.m. to 5:30 p.m.
For more information please Click Here!
2014 Wine, Wings & More
June 20, 2014 – 6:00pm – 9:00pm
Join us for a night of wine, food, music and more at the Future of Flight Aviation Center! Enjoy tastings from over 40 wineries, a beer garden on our Stratodeck overseeing the Paine Field Flightline, live music in both areas, and professionally catered food pairings.
Tickets go on sale April 28, 2014
For vendor information please contact [email protected] or for sponsorship information please contact [email protected].
October 18, 2014
The Future of Flight Foundation Presents
4th Annual Gala & Auction
Please visit our Auction website http://futureofflight.maestroweb.com to view auction items, purchase tickets, and make donations!
Past Event: The Romance of Flight Gala & Auction
Please visit the Future of Flight Foundation's Facebook page at www.facebook.com/futureofflightfoundationto see pictures of "The Romance of Flight" Gala & Auction!
The Photographer pictures from NorthWest Photo Inc. are available at http://www.nwphotoinc.com/website/gallery.php?gid=898 to download for free.Thank you to Sam Freeman for taking photos of that night!
Past Event: The First Flight of the Boeing 747-8
Foundation donors and partners receive exclusive invitations to our one-of-a-kind events. This year, our private 747-8 First Flight celebration included donors of $125 or more, and also our business Partners in Innovation participants. Donors received a reserved spot on our Strato Deck for both takeoff and landing, a VIP parking pass, and refreshments.If you are a business, consider joining our Partners in Innovation program. This program gives you the perfect opportunity to treat your clients, employees, family, and friends to incredible events hosted by the Future of Flight Foundation, while supporting the Foundation. Spaces for these events are available based on donation level.
For donations, please contact our Development Director.
Partner Highlight