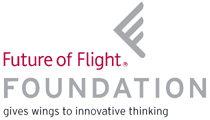 What's Happening
Is Algae the Fuel of the Future?

Eye to eye with bubbling algae tanks, Future of Flight Aviation Center visitors are looking at a promising source of sustainable biofuel that could power their airplane in the future.
richard mille replica
The Future of Flight Foundation, in partnership with The Boeing Company, proudly features a new exhibit that depicts algae as a potential sustainable biofuel source for commercial air travel and illustrates how a simple combination of sunlight, CO2, and algae produces a low-carbon, renewable, jet fuel source. Algae are simple, photosynthetic plants that produce 30 times more oil per acre than today's biofuel crops. Unlike corn and soybeans, algae don't require large land or fresh water resources. They can be grown in open ponds or wastewater, and fed carbon dioxide from power plants. And, algae can be grown in developing countries, providing socio-economic benefits.
A landmass the size of Belgium or the state of Maryland is estimated to potentially produce enough algae to supply the entire worldwide commercial airline fleet with a 100 percent sustainable biofuel. Successful test flights using various biofuel mixtures were flown by four airlines: Virgin Atlantic, Air New Zealand, Continental Airlines, and Japan Airlines.
The algae exhibit was a star attraction at the United Kingdom's 2008 Farnborough Air Show.
GE Aviation Transforms the Future of Flight Gallery

Thanks to GE Aviation's generosity, our exhibit gallery has been transformed from a brightly lit open space to a theater with a world-class projection system. GE's donation of over $132,000 for equipment includes a 17 x 30 ft. projection screen, 15,000 lumen projector, black curtains to cover the hangar door and motorized window shades for every gallery window. This transformation brings our gallery a new level of sophistication and offers many possibilities for our education programs, guests, events, and airplane deliveries.
We are proud to partner with GE Aviation and we appreciate their support to make our gallery more interactive – it reinforces our vision and strategy and improves how we depict innovative thinking. GE Aviation exemplifies "imagination at work."
---
Featured Past Exhibit: Air France

The Future of Flight Foundation recently hosted Air France's 75th Anniversary celebration exhibit. This exhibit included many items and images highlighting the technological evolution and services Air France provided its customers over the past 75 years. Beginning with Air France's inception in the 1930s, the exhibit included the "early years" of the 1940s, moved into the "Jet Age" of the 1960s, through "Modernization" of the 1970s and finished with "Le Concorde" of the late 20th century.
The exhibit also included videos of Air France's history and on-board services, photographs of famous passengers, interior cabin designs, tableware and gift set displays, designer flight attendant uniforms, and model airplanes with cut-away interiors. The visitors loved the Air France travel posters, which displayed how the illustrations evolved over the years.
Also included in the exhibit was a video made by the Marysville Arts and Technology High School students based on their vision of what flying on Air France would look like in the future.
Shortcuts
> Algae: Fuel of the Future?> GE: Gallery Transformation> Air France: 75th Anniversary
Partner Highlight