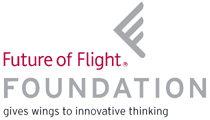 Meet the Future of Flight Foundation
The Future of Flight Foundation, a non-profit 501(c)3 corporation, provides exhibits, education programs, and student exchange programs using commercial aviation to inspire innovative thinking and to explore solutions to critical global issues.
In 2003, the Future of Flight Foundation was established by a group of interested citizens led by Barry Smith, the current Foundation Executive Director.
Two years later, Snohomish County and The Boeing Company teamed with the Future of Flight Foundation to build the Aviation Center and Boeing Tour at Paine Field in Mukilteo. In this uniquely public, private, and non-profit partnership, the Future of Flight Foundation was invited to operate the Aviation Center. From its inception, the Foundation's focus has been to provide interactive, experiential learning through its education programs and exhibits, and to encourage interest in aviation and aviation-related issues.
The Aviation Center continues to achieve top status as a premier visitor attraction in the United States. The Future of Flight Aviation Center and Boeing Tour are in the Top Ten leading tourist attractions in the country, hosting close to 200,000 local and international visitors each year.
Meet Our FoFF Board of Directors
The Future of Flight Foundation is governed by a Board of Directors, comprised of area leaders from the private and public sectors as well as from government and institutions of higher learning.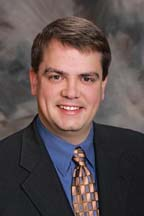 Tom Sanger
President of the Board
Governance Committee Co-Chair
Partner – Moss Adams, LLP
Bio: Tom is a Partner at Moss Adams, where he started public accounting in 1994. He is a Partner in the Tax Specialty Group which is a group of 70+ professionals that provide tax services that serve all clients throughout the firm. These services include Cost Segregation, Research Credit, Other Federal Incentives and Credits, State and Local Taxes, Transfer Pricing, Federal Tax Controversy, and Comp and Benefits.
Tom is in charge of the firm's Federal Credits and Incentives Group overseeing the Research Credit, Cost Segregation and Other Federal Credits and Incentives groups. These groups are structured to serve middle market clients in saving tax through various federal incentives and credits. Tom also serves on the Pacific Northwest Aerospace Alliance board and acts as their Treasurer.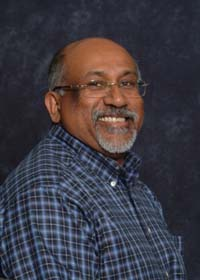 Visakan Ganeson
Vice President of the Board & Exhibits Co-Chair
Executive Director of International Education – Everett Community College
Bio: Visakan Ganeson is currently the Executive Director for International Education at Everett Community College. Visakan earned his BBA in Finance/Banking from the University of Louisiana and MBA in Marketing from Washington State University. His leadership at Everett Community College has grown the program over 300% in three years. Originally from Malaysia, he has traveled widely to over 22 countries and lived overseas for 22 years (including study in Sri Lanka).
With over 25 years of experience working both at a university and community colleges, Visakan's marketing, recruiting, programming and advising in international programs have been extensive: 2002-03 Chair of Study Washington (a group cooperating with the U.S. Commercial Service and the Washington State Office of Trade to raise the State's profile as an education destination for international students), member of the 2003 Governor's Trade Mission to China, and steering committee member of the International Education Exchange Community College Consortium (country coordinator for Japan, Hong Kong, Macau and Taiwan).
Visakan currently serves on two boards, Trade Development Alliance of Greater Seattle and The Future of Flight Foundation. He also chairs the Partners in Global Education at Everett Community College.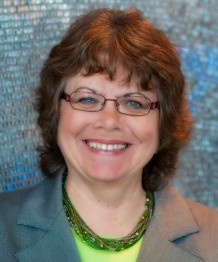 Louise Stanton–Masten
Secretary of the Board
Executive Director – Washington Tourism Alliance
Bio: Louise Stanton-Masten is Executive Director of the Washington Tourism Alliance, a statewide organization focused on promoting and developing the Washington State tourism industry. Previously, Louise served as President/CEO of the Everett Area Chamber of Commerce and as business development director of Economic Alliance Snohomish County. Prior to that she founded and managed a planning and public policy consulting firm providing services to local, regional and state government clients throughout the Pacific Northwest.
Louise has been a Snohomish County resident since 1983. An avid musician, Louise plays in the Mukilteo Community Orchestra and is currently President of the Orchestra Board of Directors. She is also a member of the Rotary Club of Everett.
Louise has a B.S. degree from the University of Vermont, a Master's Degree in Urban Planning and Policy from the University of Illinois, and is a graduate of the U.S. Chamber's Institute for Organization Management.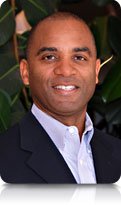 Paul Pitre
Treasurer of the Board and Development & Finance Committee Chair
Special Assistant to the President for Academic Affairs in North Puget Sound
Washington State University
Bio: Paul Pitre is on assignment as the special assistant to the President of Washington State University and is leading WSU's initiative to expand and develop the University Center of North Puget Sound in Everett. Pitre is also an Associate Professor of Educational Leadership and Counseling Psychology at WSU. Prior to accepting a faculty appointment at WSU, Pitre was a faculty member at Auburn University. He has worked in Community Relations and Public Affairs at the Greater Seattle Chamber of Commerce and as a Program Management Analyst at the U.S. Department of Education. He has also held several administrative posts in higher education. His research interests center on P-20 education policy, college access, and governance in higher education. Pitre received a doctorate in Education Policy and Leadership from the University of Maryland. He also received a master's degree in Higher Education Administration from New York University and a bachelor's degree in Communication Studies from Western Washington University.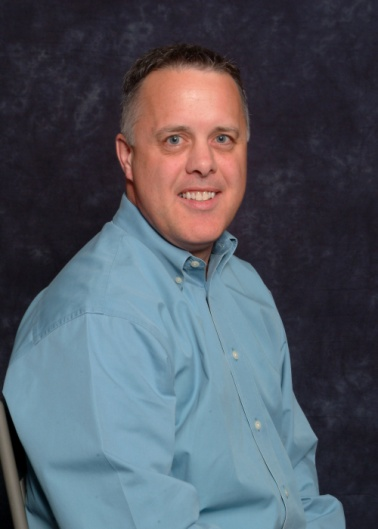 Mark Faller
Immediate Past President
Vice President of Finance and CFO – PRV Aerospace, LLC
Bio: Mark Faller is the Vice President of Finance and CFO for PRV Aerospace, LLC. He has over ten years of directly related aerospace experience and over 20 years of progressive executive financial management expertise. Prior to joining PRV Aerospace (previously Giddens Industries, Inc.), Mr. Faller was a Vice President of Finance and CFO for Neuvant Aerospace Corporation, Vice President of Finance and Administration for Flight Structures Group of B/E Aerospace, Division Controller for Intermec Technologies and Audit Manager for Deloitte & Touche. While at Giddens, Mr. Faller has been instrumental in working with the team to restore profitability and positive cash flow, establishing favorable bank relationships, building effective operating plan models, financial and inventory management processes and renegotiating service contracts at lower costs.
Mr. Faller is a Certified Public Accountant and holds a B.A. in Accounting from Seattle Pacific University.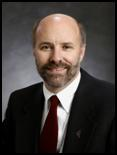 Daniel A. Rahkonen "Dan"
Past President & Governance Committee Co-Chair
Project Manager – KC-46 Tanker Program
Boeing Commercial Airplanes
Bio: In 2004, Dan was assigned as the Boeing Project Manager for the formerly named National Flight Interpretive Center (NFIC). Working closely with Snohomish County Airport, The Museum of Flight and the nascent foundation, the NFIC became the Future of Flight Aviation Center & Boeing Tour. This partnership brought forward a unique experience for visitors from around the world. In early 2006, Dan was elected to the Future of Flight Foundation Board of Directors, serving as President from 2008-2010.
Dan currently works in program management for the KC-46 Tanker Program.  From 2000-2009, he served as the 767 Military Derivatives leader in Boeing Commercial Airplanes Program Management Office.  He worked closely with Boeing Defense, Space & Security, Washington DC Office, Corporate, and within Commercial Airplanes on variations of 767 military platforms on strategic and tactical issues.   From 2009 to 2011, Dan worked assignments on the 747-8 Program, 787 Program, and in Supply Change Management Organization.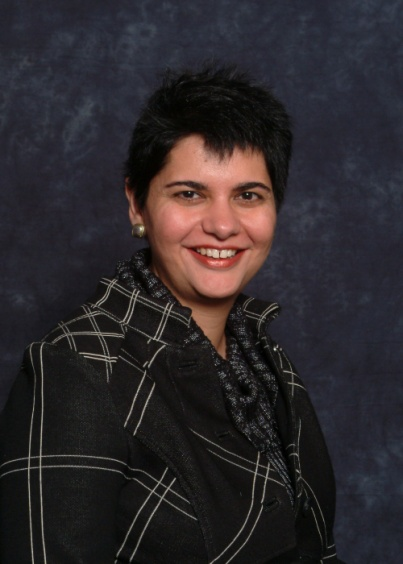 Shaiza Damji
Board Member & Marketing Committee Chair
Managing Director – 360 Hotel Group
Bio: Shaiza Damji serves as the Managing Director for the 360° Hotel Group and has held senior positions for the group since 1999. As Managing Director, she oversees operations, sales, financing and capital improvements of the group's hotels.

Shaiza graduated from Yale University with a BA in History. She then attended Harvard Law School where she received a JD law degree. She practiced international corporate law at Cleary, Gottlieb, Steen & Hamilton in New York before returning to the West Coast to join her family's hospitality business.

Shaiza previously served as the Chairperson of the Washington State Hotel and Lodging Association and was a board member of the Seattle Hotel Association for several years.  She currently also serves as a Trustee of the UW Medicine – Northwest Hospital & Medical Center. She is also a member of the Yale Alumni Schools Committee.

Shaiza was born in Mombasa, Kenya and grew up in Vancouver, BC. She currently resides in Kirkland, Washington, with her husband, Alif Nurani, and their two sons.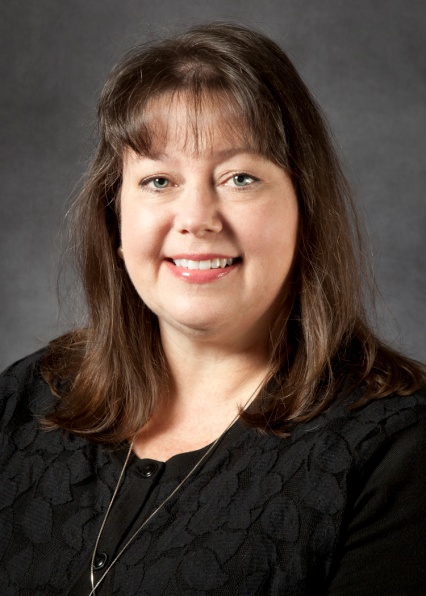 Jo Drake
Board Member & Education Committee Chair
Engineering, Operations & Training – Human Resources
The Boeing Company
Bio: Jo Drake joined the Boeing Company in June 2005. Jo leads the Engineering, Operations and Technology Human Resources Strategy and Functional Excellence team and provides Human Resources leadership for the Environment, Health and Safety organization. Before joining Boeing, Jo was a Senior Operations Manager with the Seattle Times newspaper where she was responsible for hiring, employee development, leadership programs and performance excellence. Jo has a B.A. in Organizational Leadership from Antioch University and is currently in Gonzaga University's Communication and Leadership graduate program. Jo has lived in Edmonds for 23 years and is a volunteer mediator and facilitator with the Federal Executive Board as well as a volunteer mediator with the Dispute Resolution Center of Snohomish, Skagit and Island Counties.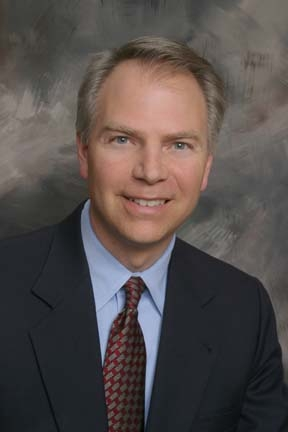 Jeff Lewis
Senior Vice President
GBC International Bank
Bio: Mr. Lewis currently serves as Senior Vice President and Regional Executive for GBC International Bank. He is responsible for all aspects of the Bank's performance in the Pacific Northwest region such as loan and deposit growth, credit administration, marketing, and branch operations. GBC International Bank is headquartered in Los Angeles, CA where it has four offices. It also has branches in San Francisco and San Jose, CA. Lewis has been an active in civic and charitable causes. He previously was appointed by the King County Executive to serve on the initial Board of 4 Culture, which is a public development authority that distributes grants to arts and heritage organizations in King County. He also previously served on the Board of Shoreline Community College. He was Chairman from 2005-06. Prior Community affiliations include: Community Bankers of Washington, City of Shoreline Bond Advisory Committee, Seattle Metropolitan Chamber of Commerce, and Shoreline Breakfast Rotary Club. Lewis is a graduate of the University of Washington where he received an MBA in 1993 and an undergraduate degree in Communications in 1981.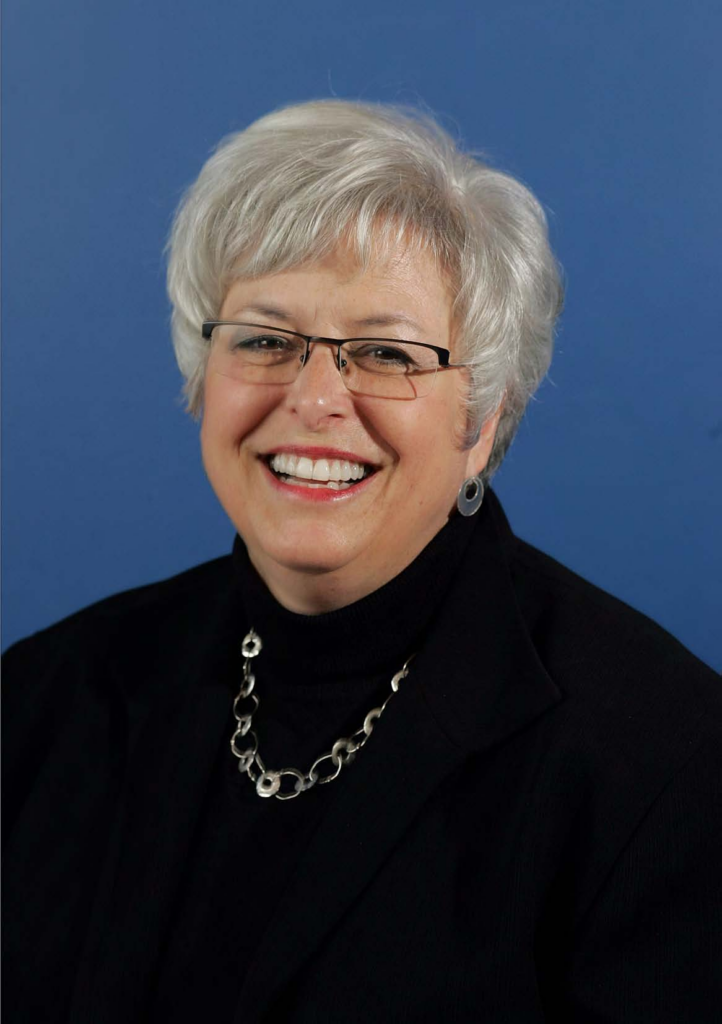 Jane Kilburn
Board Member
Director of Tourism Development
Port of Seattle
Bio: Jane joined the Port of Seattle in 1998 as director of public affairs and is currently the Director of Tourism Development. Jane left for three years in spring of 2001 to work in private industry. She returned in April 2004 to the Port. She directs the Public Affairs and Travel and Tourism groups. They handle press relations, event planning, script writing, community relations, education outreach, advertising, Website and print publications and international tourism promotion—at the airport, seaport and corporate. Prior to joining the Port, Jane spent 17 years in the energy industry, as Vice President of Corporate Communications at Washington Natural Gas and then director of Corporate Communications at Puget Sound Energy. Before that, she worked in public relations in the engineering consulting (CH2M Hill and Wilsey & Hamm) and wood products (PR counsel for Simpson Timber) industries. She began her career as a teacher of high school journalism and English—a tour of duty that lasted one whole year. Jane graduated from the University of Washington (Bachelor of Education), after transferring from the University of Michigan at the end of her junior year. She was born and raised in Flint, Michigan. She is married to a journalist, has two grown children and two grandchildren.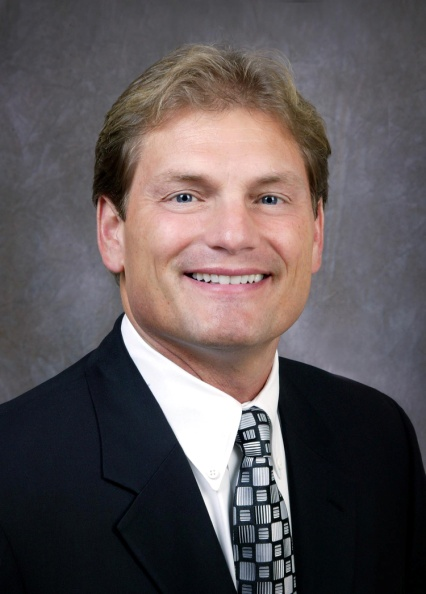 Jeff Klemann
Board Member
Vice President of 787 Final Assembly & Delivery
The Boeing Company
Bio: Jeff Klemann was named vice president of Final Assembly for the Boeing 787 Dreamliner in April 2012. He leads the team responsible for implementing a comprehensive operations plan for assembling 787s, ensuring an integrated build schedule and factory readiness for production ramp-up. Klemann came to this assignment after serving as the vice president of the Everett Delivery center, where he oversaw operations for delivery of all Boeing airplanes built in Everett including the 747-8, 767, 777 and 787. Earlier Klemann held positions including Director of Everett Paint, Preflight, and Delivery Operations responsible for the 747/767/777 Programs; director of Quality at the Everett site; and director of Quality for the 767 program. His Boeing career began in 1984. Klemann graduated with honors from Oregon State University in 1984 with a Bachelor of Science degree in Mechanical Engineering. He also graduated from the Executive Program at the Haas School of Business at Berkeley in 2003 and completed the Aerospace Industry Manufacturing Seminar at the University of Washington.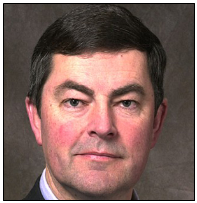 David Reese
Board Member
Senior Manager, Visitor Relations
Boeing Commercial Airplanes
Bio: David K. Reese is the senior manager for Visitor Relations for Boeing Commercial Airplanes. He was named to this assignment in February 2007. In this position, he leads a team of visitor relations professionals who host thousands of public and VIP visitors each year at the company's manufacturing facilities in Everett, Wash., Renton, Wash., and Charleston, S.C.
Prior to this assignment, he was manager of Federal and International Government Relations for the Boeing Company in the Northwest region.
In 1981, he joined Boeing as a defense systems analyst in Seattle, Wash. David was transferred to the company's Washington, DC, office in 1985 where he was a business development manager for defense programs. While in the District of Columbia, he worked for one year in the U.S. Senate as a congressional fellow.
David earned a bachelor of science in aeronautics and astronautics from the University of Washington in 1974 and served in the U.S. Navy for six years. While in Washington, DC, he earned a masters degree in national security studies from Georgetown University.
Bill Stafford
Board Member & Facilitated Negotiations Chair
Senior Advisor – Trade Development Alliance of Greater Seattle
Senior Counselor– Nyhus Communications
Bio: The founder and former president of the Trade Development Alliance of Greater Seattle, Bill has significant experience in government policy formulation, management and lobbying. He has held senior leadership roles in local government, business and nonprofits and has taught in a university. Bill was selected by the Municipal League as outstanding Public Official, the World Affairs Council as World Citizen, Pacific Lutheran University as Peace Builder, and Colorado College as an Outstanding Alumni. An expert in facilitating and strengthening international trade and business relations, his connections in Seattle and beyond are unmatched in the industry. According to the Puget Sound Business Journal, "Probably nobody in Seattle has conversed with more business and government leaders around the world than Bill Stafford." The Seattle Times has also dubbed him as "Seattle's global maestro." Bill created the Trade Development Alliance of Greater Seattle, which is a partnership of business, government, education, ports, and labor promoting metro Seattle's international business interests. He organized 17 international leadership missions and nine domestic trips. He oversaw more than 20 international trade missions and the visits of delegations and heads of state. Bill is now a Senior Advisor to the Trade Alliance and a Senior Consultant with Nyhus Communications.
Brian Sullivan
Councilmember
Snohomish County
Bio: Elected to the Snohomish County Council in November 2007, Brian Sullivan took office in January 2008. He is currently serving his second term in office. Brian is a Democrat who represents the 2nd Council District, which covers the cities of Everett and Mukilteo, the Tulalip Indian Reservation, as well as areas of unincorporated Snohomish County. Brian chairs the Finance and Economic Development Committee. His priorities include: preserving affordable housing, alternative energy sources, Aerospace and 'common sense' economic growth policy.
Born in Butte, Montana, but spending the majority of his life in Mukilteo, WA, Councilmember Sullivan previously served as a City Councilmember in Mukilteo from 1986 to 1989. He then went on to serve as Mayor of Mukilteo from 1990 to 1997. Before beginning his service at the Snohomish County Council he most recently served in the Washington House of Representatives, as a State Representative from 2001 to 2007.
 
Brian studied political science at Central Washington University and the University of Washington, and he is a graduate of Mariner High School in Everett, WA. He has two children, Riley and Michael, and the three of them currently reside in Mukilteo, WA.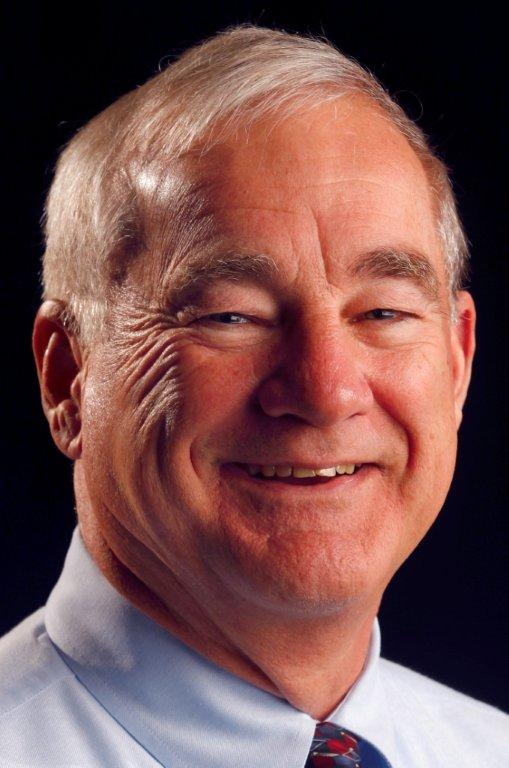 Dave Waggoner
Board Member
Airport Director – Snohomish County Airport
Bio: Dave Waggoner has served as Airport Director at Paine Field Airport in Everett, WA since 1992. Paine Field is home to 650 based airplanes and the Boeing plant that manufactures 747, 767, 777 and 787 aircraft. Prior to his work at Paine Field, Dave served in the Navy from 1966-1992, retiring as a Navy Captain. In addition to serving on the board at the Future of Flight Foundation, Dave has also served on the boards at the Snohomish County Economic Development Council, the Everett Area Chamber, the South Snohomish County Chamber, the Mukilteo YMCA and the Everett Community College AMTS. Dave holds a B.A. in International Business and an M.S. in Management (Finance). He is happily married, a proud father of two and has four great grandchildren.
Bob Drewel
Honorary Board Member
Executive Director – Puget Sound Regional Council
John Quinlivan
Honorary Board Member
The Boeing Company – Retired
Each director serves on one or more of the subcommittees listed below sharing their management skills and expertise through active involvement:
Governance Committee
Finance & Development Committee
Marketing Committee
Education Committee
Exhibits Committee
Meet Our Staff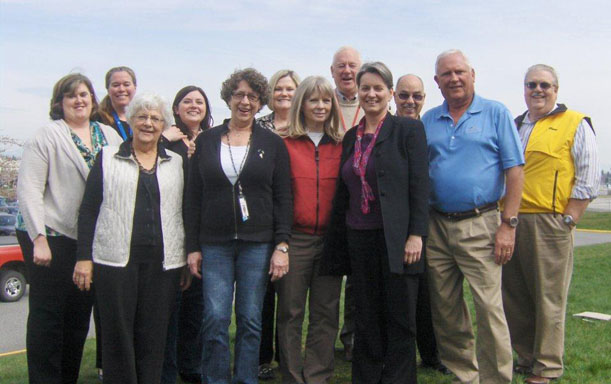 From Backrow Left: Amanda Goertz-Education Director;Christine Scott-Events Manager;Kendall Shawhan-Development Assistant; Mary Brueggeman-Development Director;Ed Kaplanian-Senior Manager Projects & Acquisitions; Peter Bro-Facilities Director;Ann Averill-Intern Exchange Coordinator;Toni Olson-Administrative Assistant; Sandy Ward-Marketing Director; Bob Cooper-Finance Director
Not pictured: Bonnie Hillary-Executive Director;Donna Beaudry,Melody Meyers, Janessa Rosick, Juan Chavez, Kevin Moskvin, Kyld Opstad and Caroline Okello.
Partner Highlight